Experience the Canyon: Play, Pray, Grow.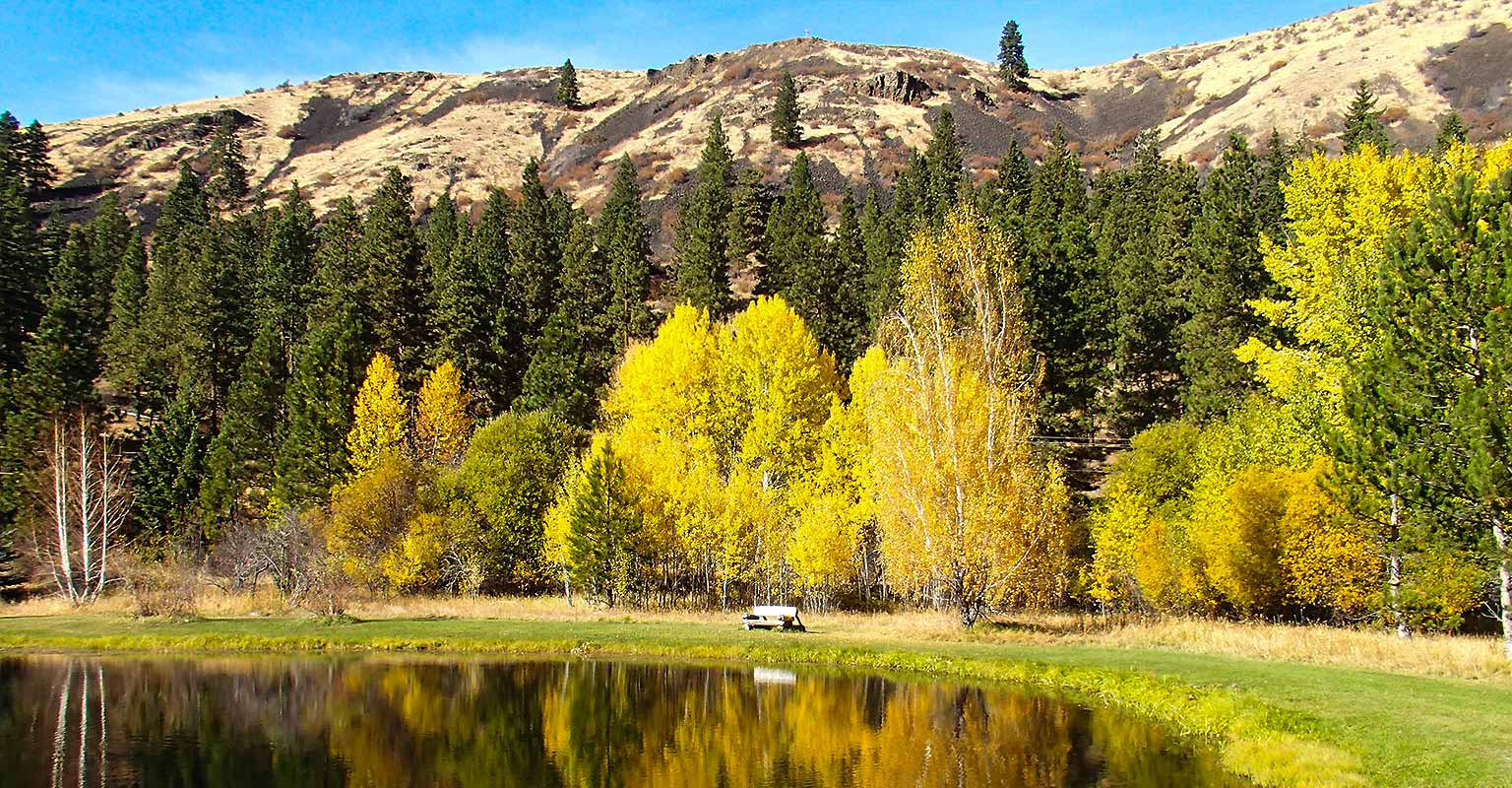 The last five miles of your trip to Lazy F bring you into the Manastash Canyon. The drive through the narrow, winding canyon with towering basalt cliffs encourages our guests and campers to release the cares and worries of everyday life, so they may be present in this special place known as Lazy F. Whatever has brought you here, this is the place where you will be able to play, pray, and grow.
Location, service, facilities, and food. Lazy F is located in the center of Washington state, easily accessible and not too far from all places in the Northwest. The Manastash Canyon is a stunning setting with terrific weather to enjoy time with friends. Our staff love Lazy F and enjoy inviting others to be a part of this special place. We work hard to provide you with an experience that will encourage your return. Our facilities include a mix of old and new, both well-maintained, comfortable, and functional—and conveniently situated on our beautiful campus. Finally, and maybe most importantly, our meals are tasty, nutritious, and prepared with love. With our new Manastash Lodge, you will comfortably enjoy sharing a meal and conversation with your friends at Lazy F.
Play
There are plenty of opportunities to play while engaged in our summer camp program or if you are involved in a retreat at Lazy F. This is a time to play with the other members of your group or meet new friends. A multitude of options for recreational activities will keep you busy during your stay, or there are always the self-directed games that group leaders initiate. Whatever the case, we have lots of room to play!
Pray
The canyon in which we are located and the community that regularly forms within our groups provide a unique spiritual experience here at Lazy F. We are open to groups of all faiths, so they may grow closer together and closer to God. Time here is an opportunity to reflect, to be quiet, and to be in prayer.
Grow
Personal and group growth occurs regularly with those who are a part of the Lazy F community. Those who have been involved at a camp know this is the ideal time to release your inhibitions and be who you want to be! Removed from your routine allows you to focus on the issues presented during your stay—spiritual, educational, communication, community, or just plain fun!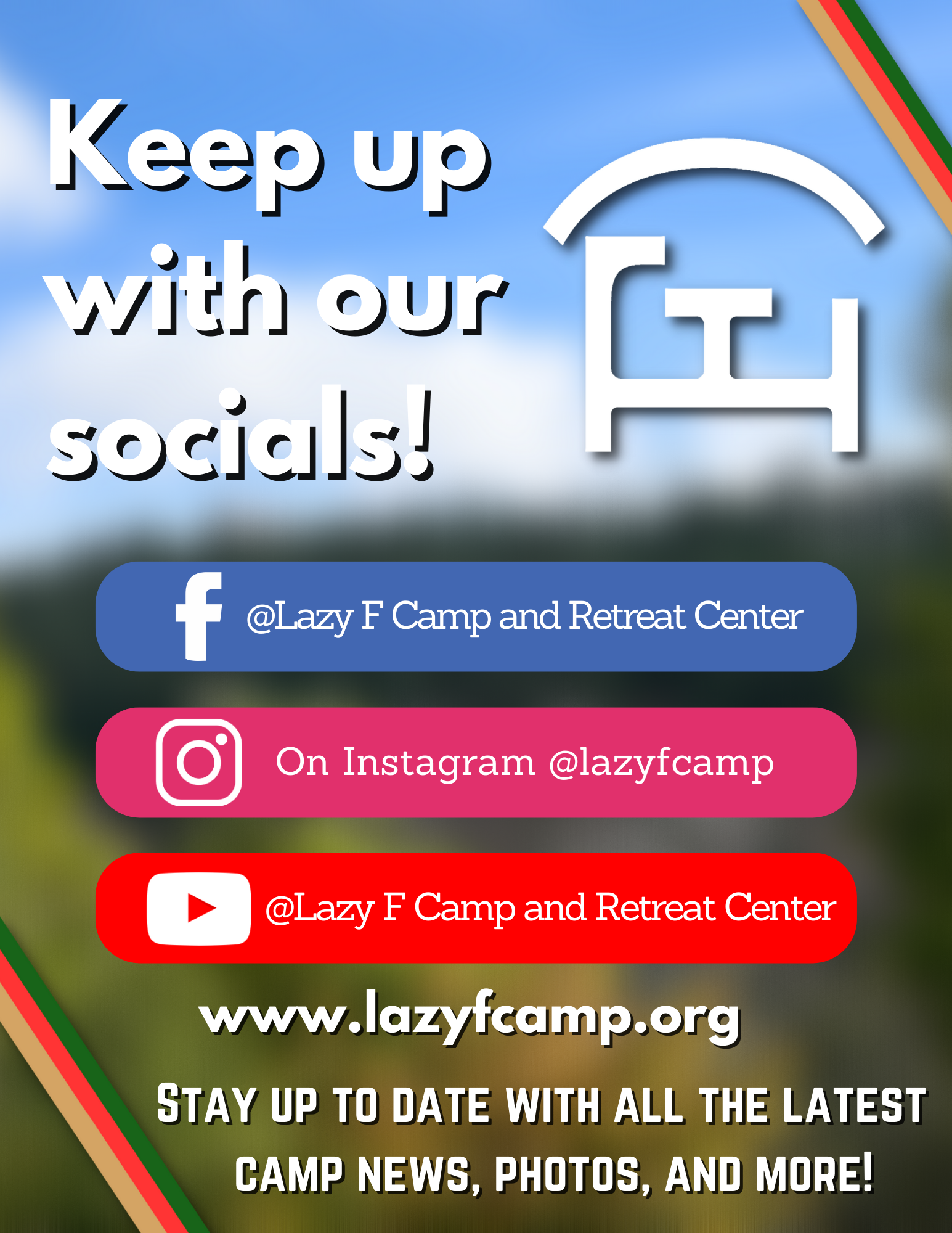 No Upcoming Events
No upcoming events. Be sure to follow our newsletter and our social media to stay up to date on all things Lazy F!
Find a Home for your Retreat
Come to the canyon for your group's next retreat. We would love to partner with you to design a retreat that will meet your needs.

"The setting is stunning. We have had camp there for 20 years and families LOVE to come. They sign up early and their children start packing months in advance because they are so excited to go to camp."
– Carol Carrothers, April 2020
Center for Deaf and Hard of Hearing Youth (CDHY)

"Clean, cozy, and amazing staff! What a blessing!!"
– Staci Mooers, February 2020
Create Your Wedding Memory at Lazy F
We have a rustic blend of outdoor options with a versatile new indoor space to make for a great wedding. After you come for a tour, you will see why we are the place for your special occasion.
Donors make dreams a reality
With the help of donors and volunteers, significant improvements have made Lazy F a much better place! Friends of the camp donated $2.3 million to construct our gorgeous Manastash Lodge. Skyline, our eight-bedroom facility, was constructed during a 10-day blitz build with 225 volunteers! We hope you will be involved in our next dream.