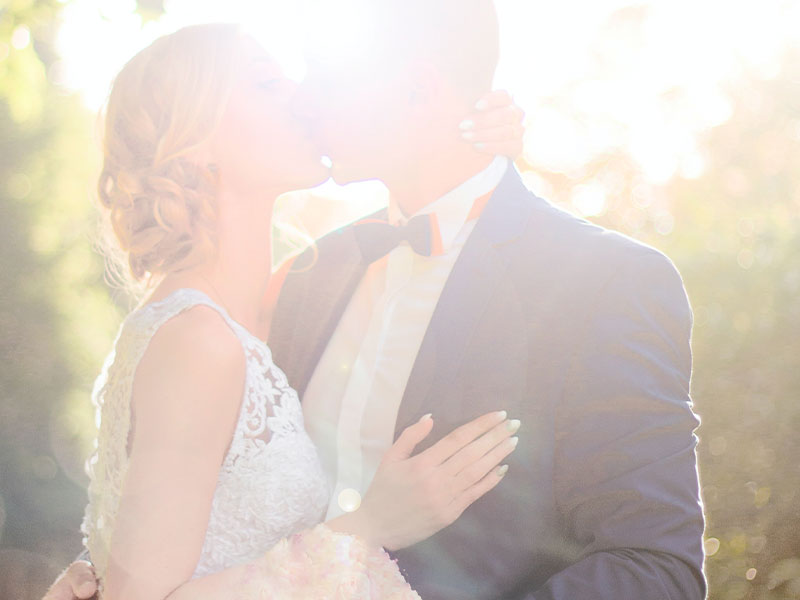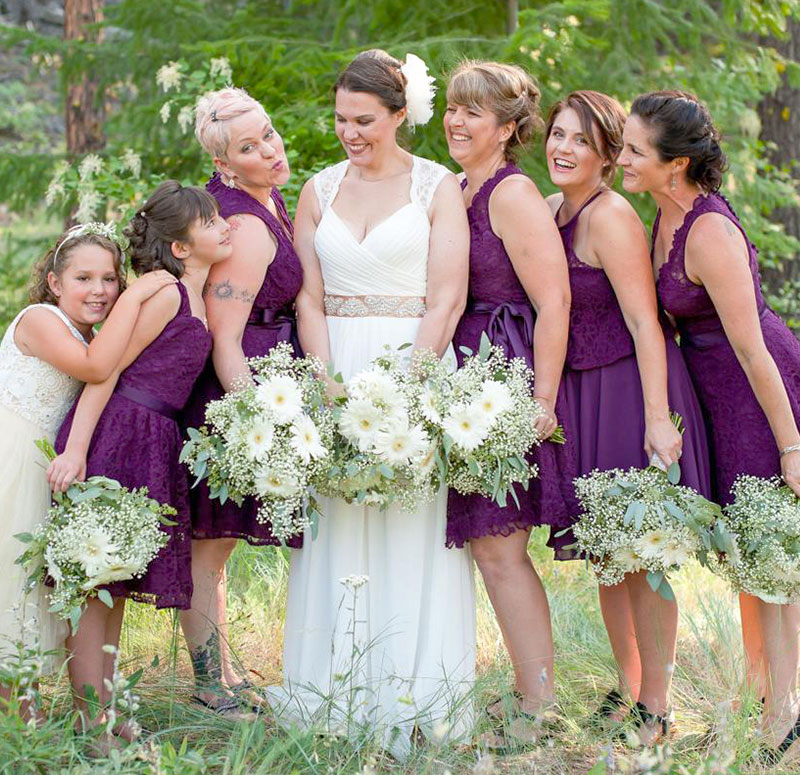 Lazy F Camp and Retreat Center provides a gorgeous setting with comfortable facilities and numerous options for your ceremony and reception. Our convenient location in central Washington is ideal if you are looking for a fun "camp wedding."
For your wedding experience, your family and friends will stay for a weekend in clean, comfortable buildings, enjoy some activities, share good meals with people you care about, take some pictures in a number of cool spots, and have your ceremony in a gorgeous setting.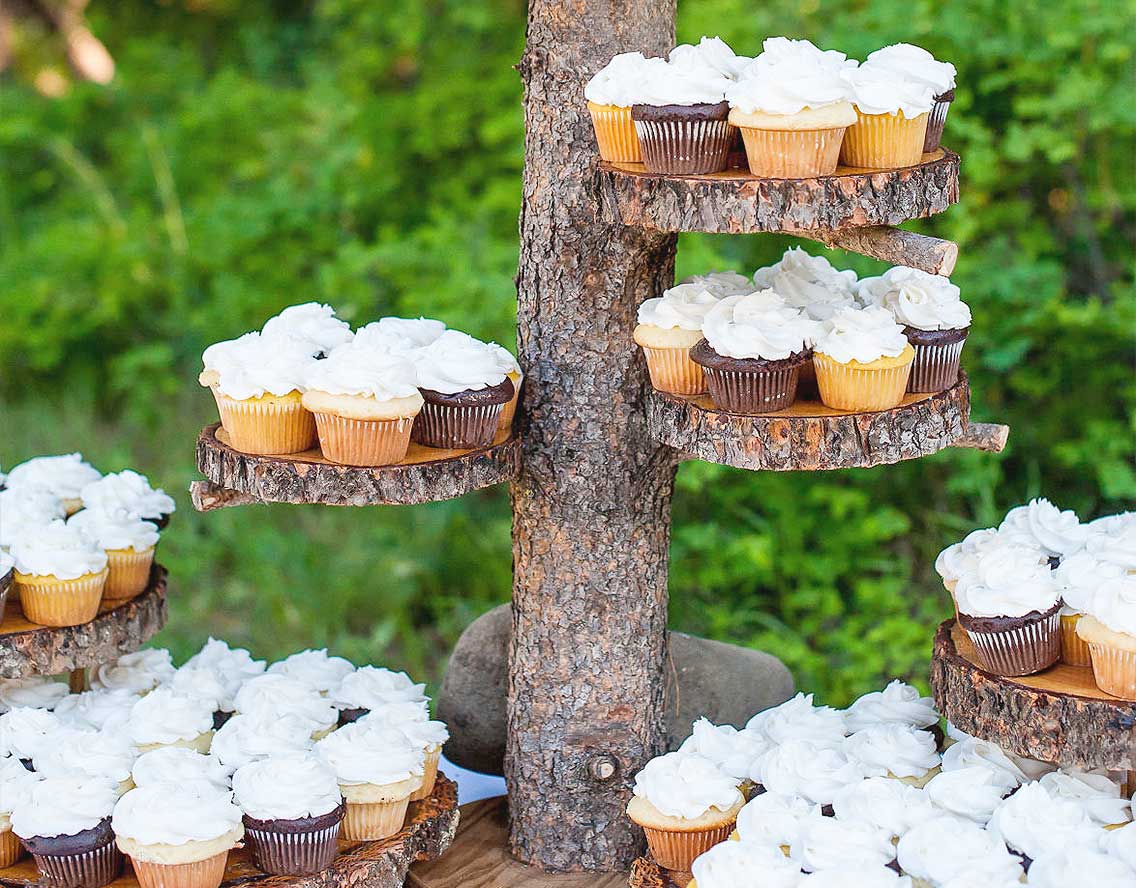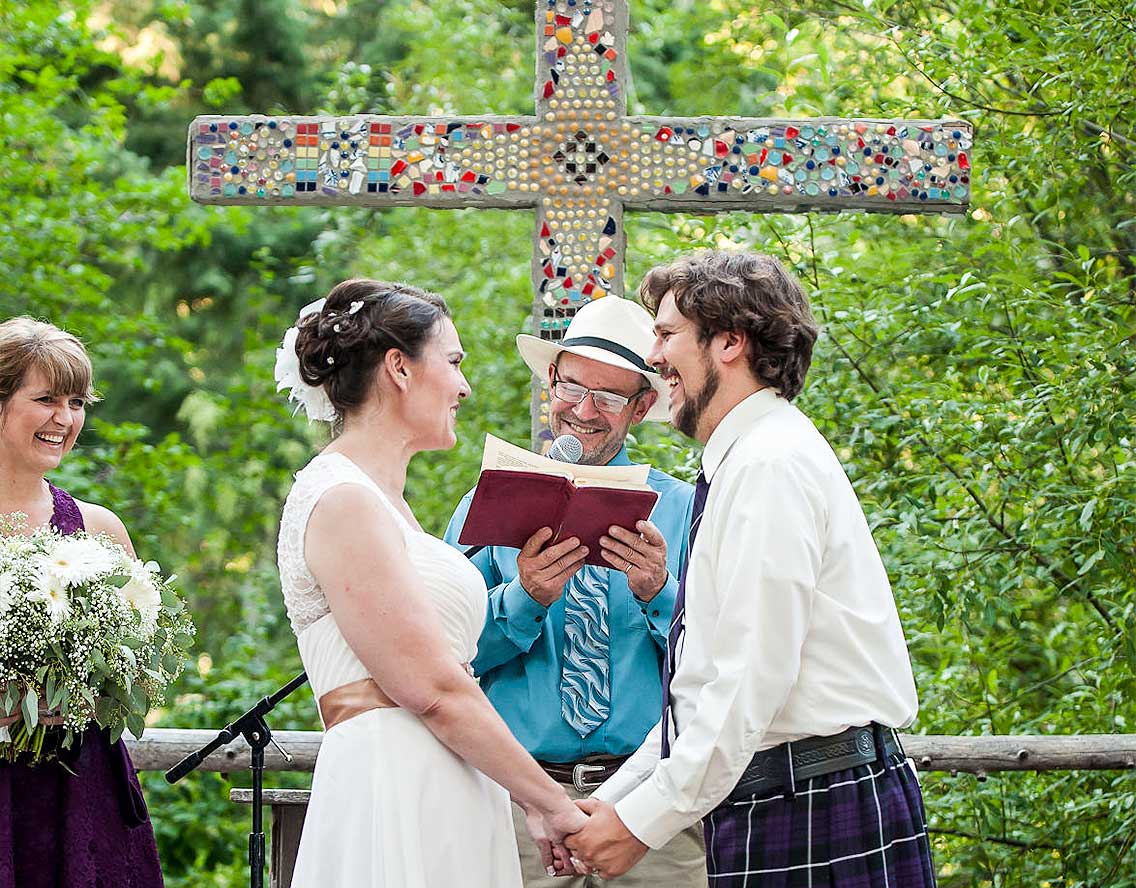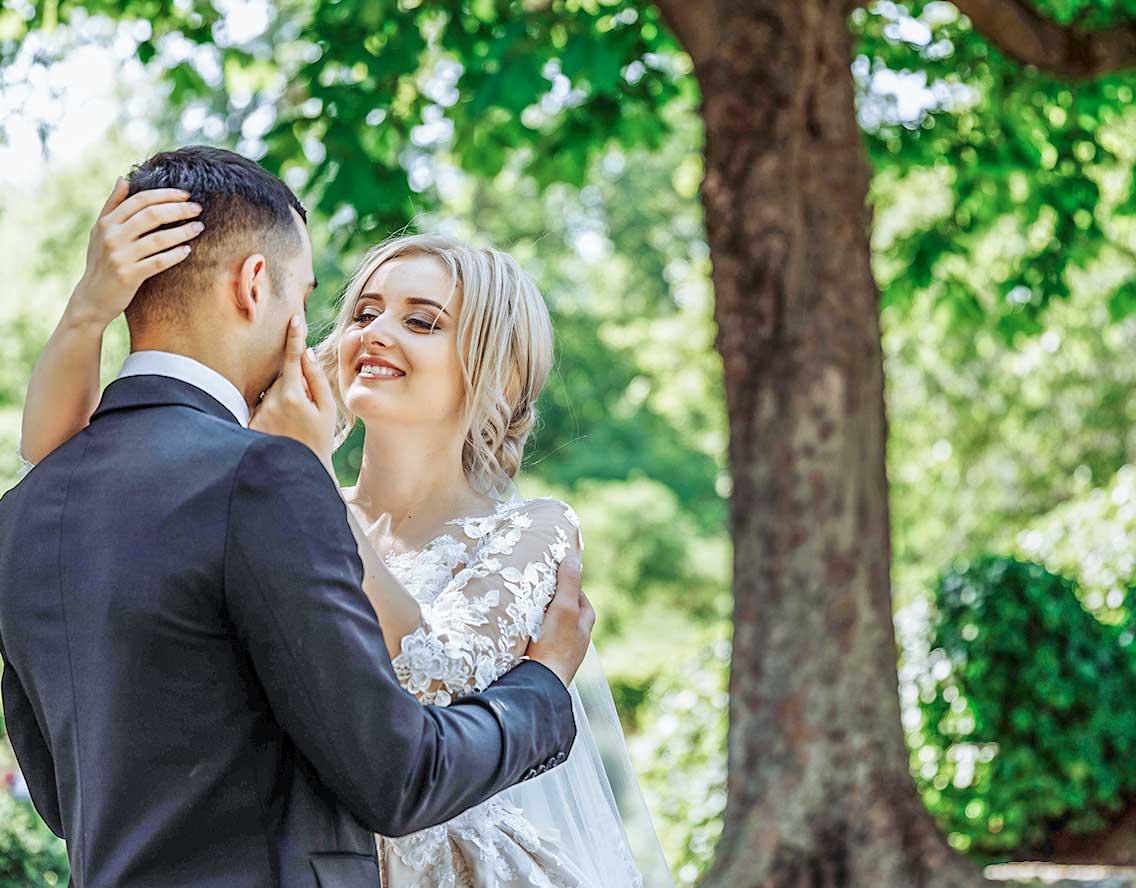 "While we had a blast with fun games and delicious tacos, the ceremony was full of special moments. It was really a unifying moment, with the people there and the beautiful outdoor chapel bringing all of the elements together."
– Scott Klepach
Lazy F provided a beautiful space for our wedding, giving it the perfect outdoors feel that we were looking for.
– Colin and Madi Cushman
The Manastash Lodge is a new facility for up to 200 guests with five large glass restaurant garage doors that look out to the canyon. Just outside the building is a spacious courtyard so your guests may be able to mingle inside and outside.
The outdoor Chapel is set in the trees with views of the ridgeline with sounds of the creek. There are benches for about 100 people with space available for additional seating. Next to the chapel is a large grassy field that is ideal for an open ceremony, large tent, or reception. For smaller weddings, a choice is the tranquil setting next to our pond.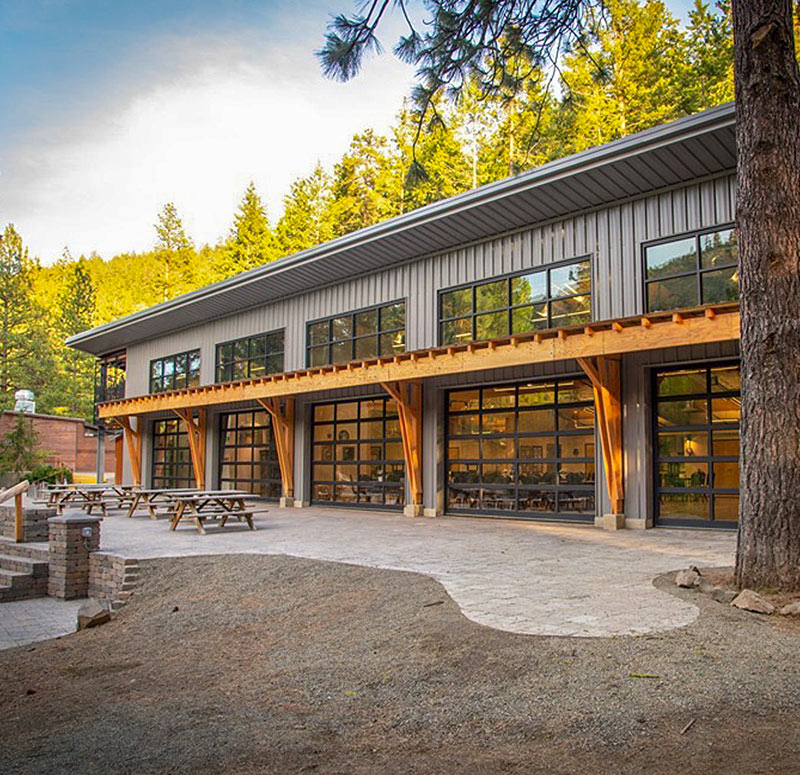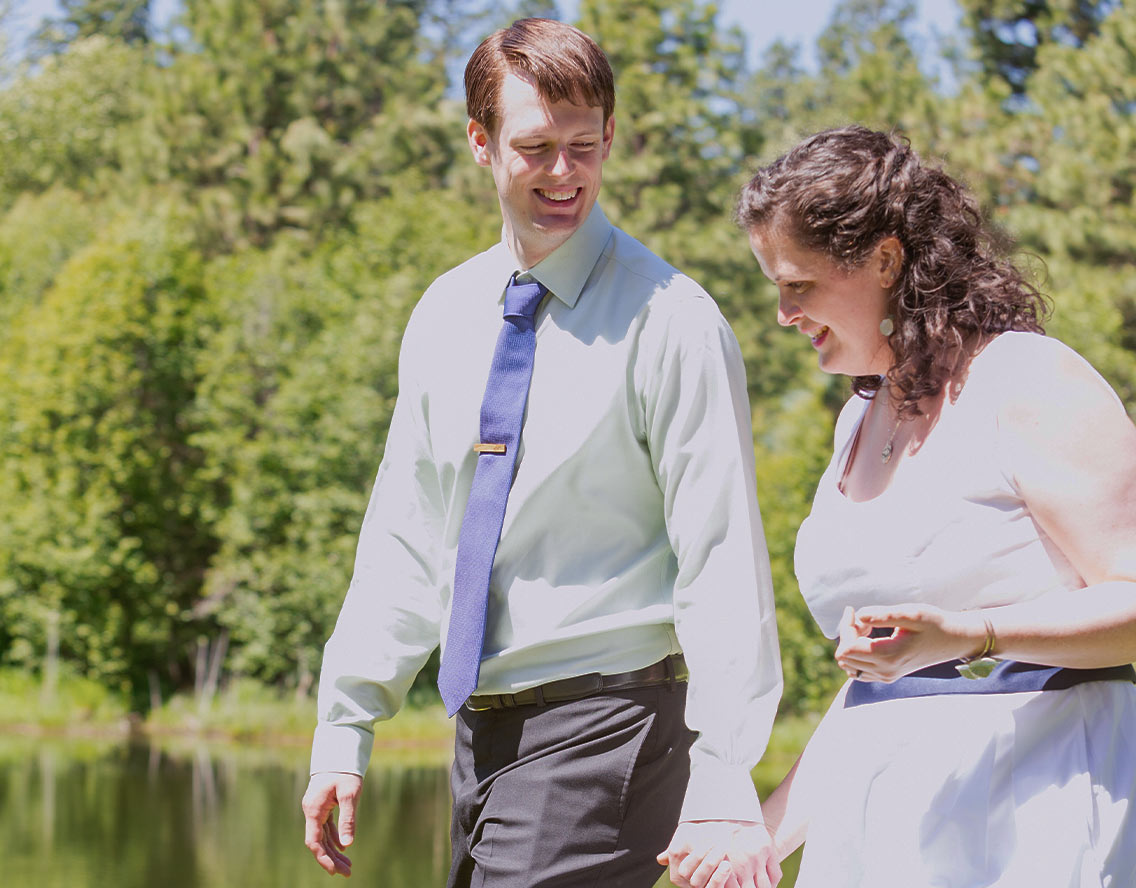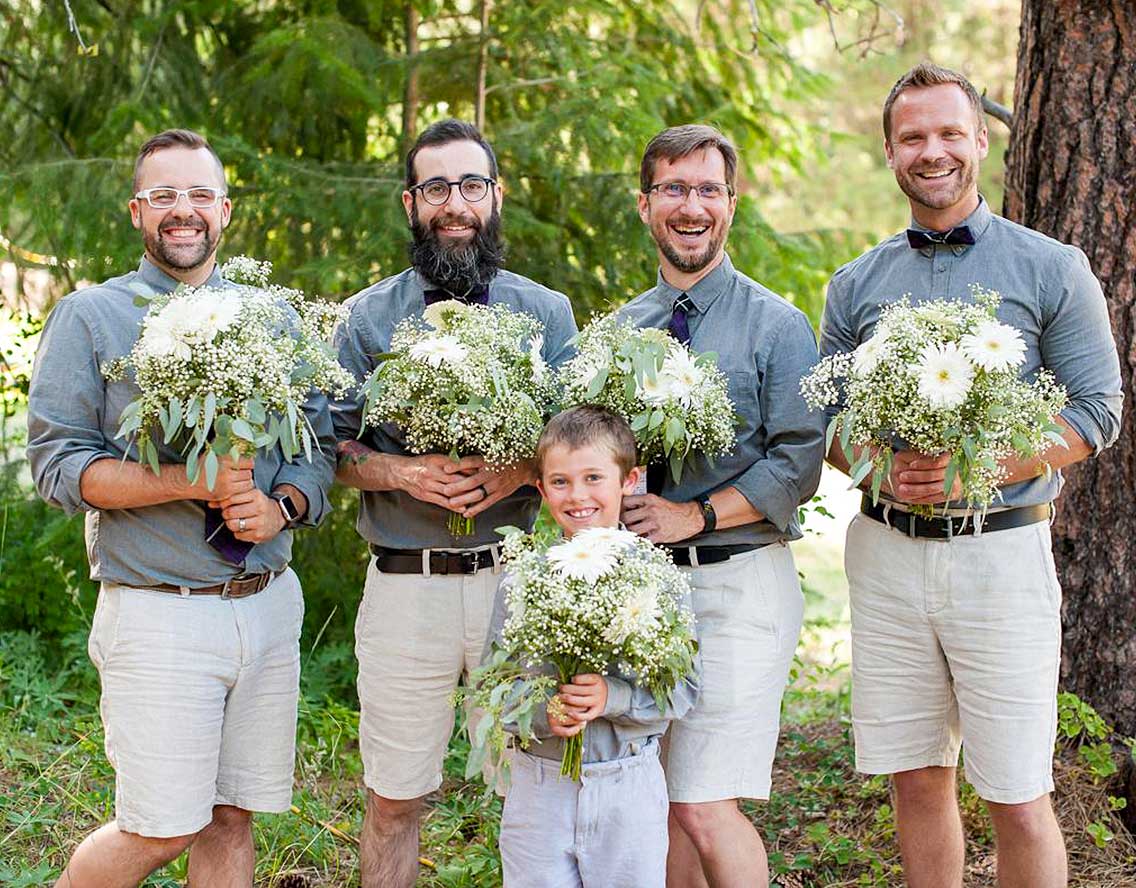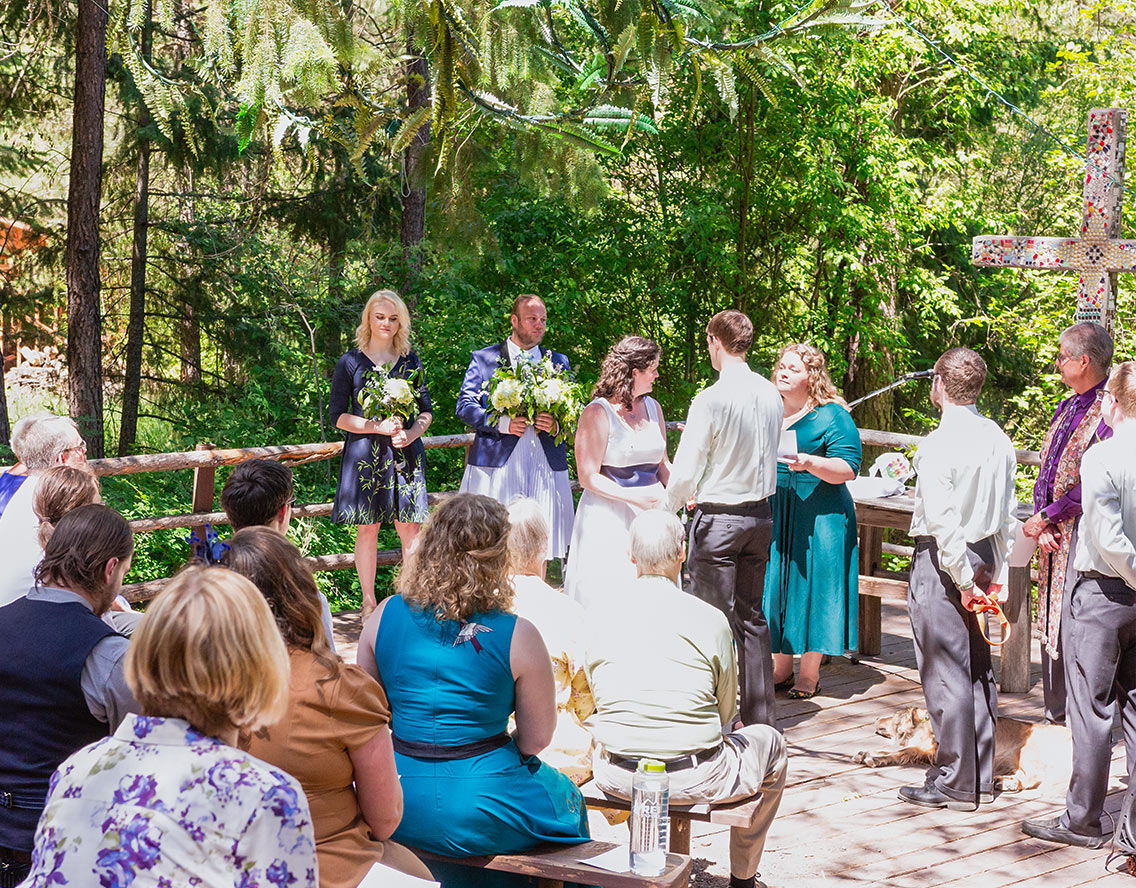 Affordable Pricing for Packages
Our affordable pricing includes a multi-day experience for you and your guests that includes meals, overnight accommodations, ceremony, and reception.  Having your guests stay before and after the ceremony makes this an experience everyone will remember.
These inclusive packages include meals and overnight accommodations.  The minimum charge for the weekend is $10,000. You need to get to this point with your overnight guests, meals, venue rental, etc.  The cost for two nights and five meals is approximately $125 per person, venue rental is $2,000. Contact us to see how this may work for you. 
So we may provide the setting and service you deserve, our availability for weddings is extremely limited, so be sure to act soon.
Quality meals served in the new Manastash Lodge
Sharing a delicious meal and conversation around the table in the new Manastash Lodge with gorgeous views is a part of the experience at Lazy F Camp and Retreat Center. We consistently provide quality meals that are appropriate for your wedding weekend served buffet style. If you like, we will work with your group leader to determine the menu for your stay. The data tells the story: last year we provided meal service for 96% of our groups! We are happy to provide the reception meal and will work closely with you to make sure it exceeds your expectations. However, we will gladly work with an approved outside caterer for the reception meal.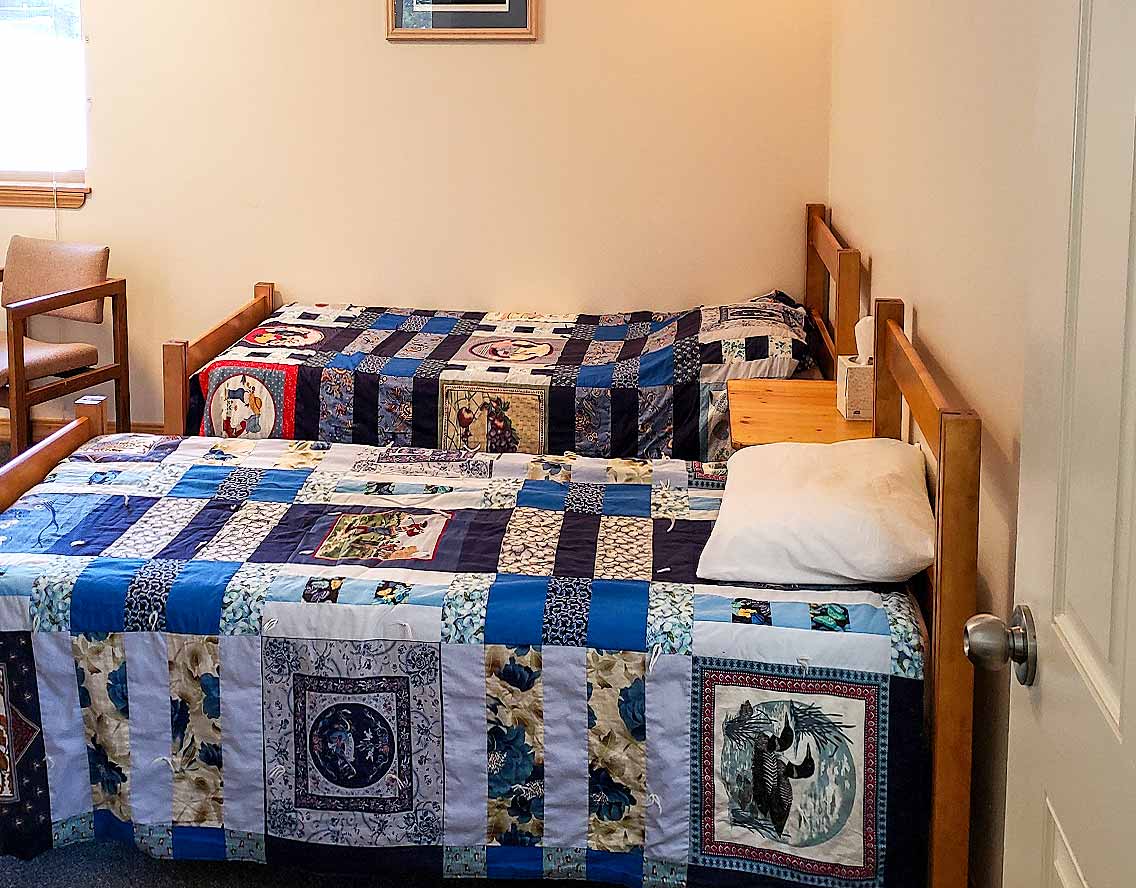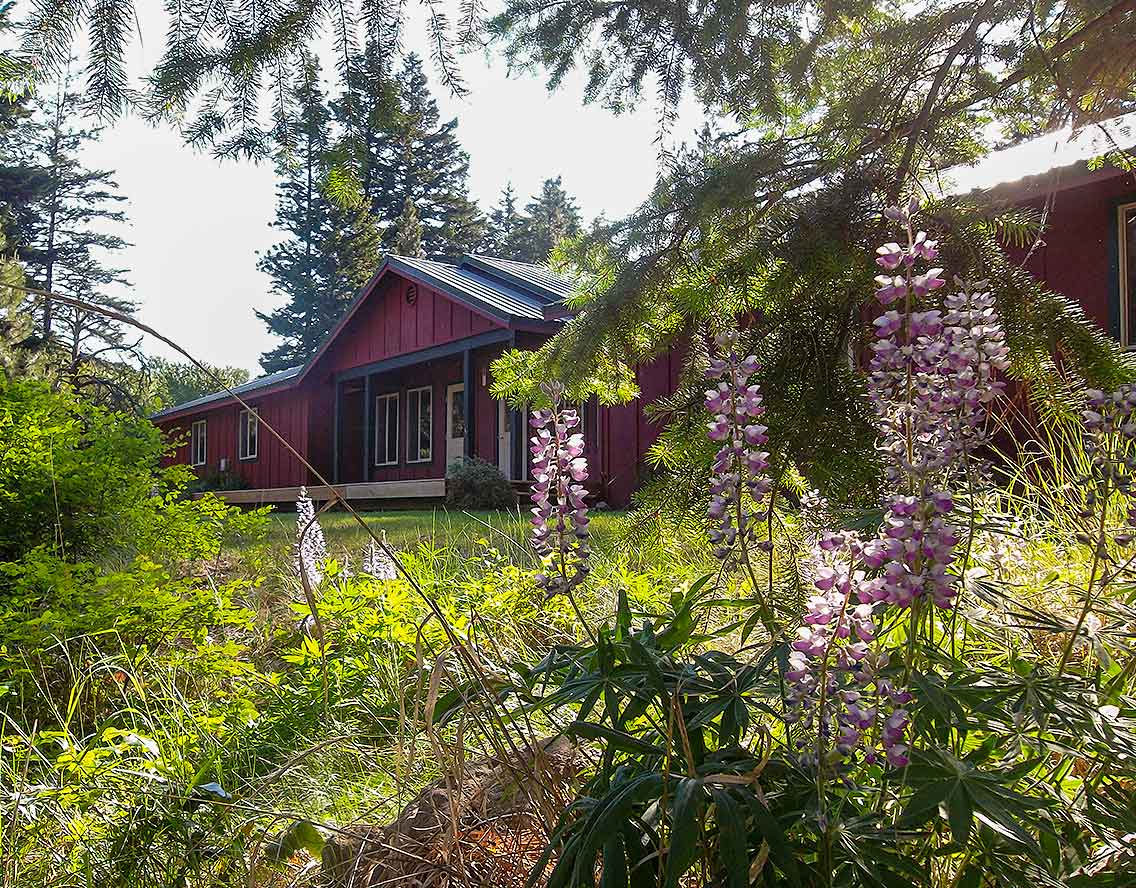 Comfortable Accommodations
Our comfortable facilities provide ideal overnight accommodations for the wedding party, family, and guests. What a great way for your guests to comfortably interact with family and friends. We have a wonderful mix of historic, functional, and well-maintained buildings from the dude ranch days to newer facilities providing the conveniences you expect.
Accommodations range from motel style rooms with private bathrooms to historic log cabins along the creek. There also are options for tenting or staying in your RV or trailer.
Create your Wedding Memory at Lazy F
With your wedding at Lazy F, you are creating a lasting, loving memory for you, your family, and your guests.  Why have a brief wedding and reception when you can create an experience over several days?