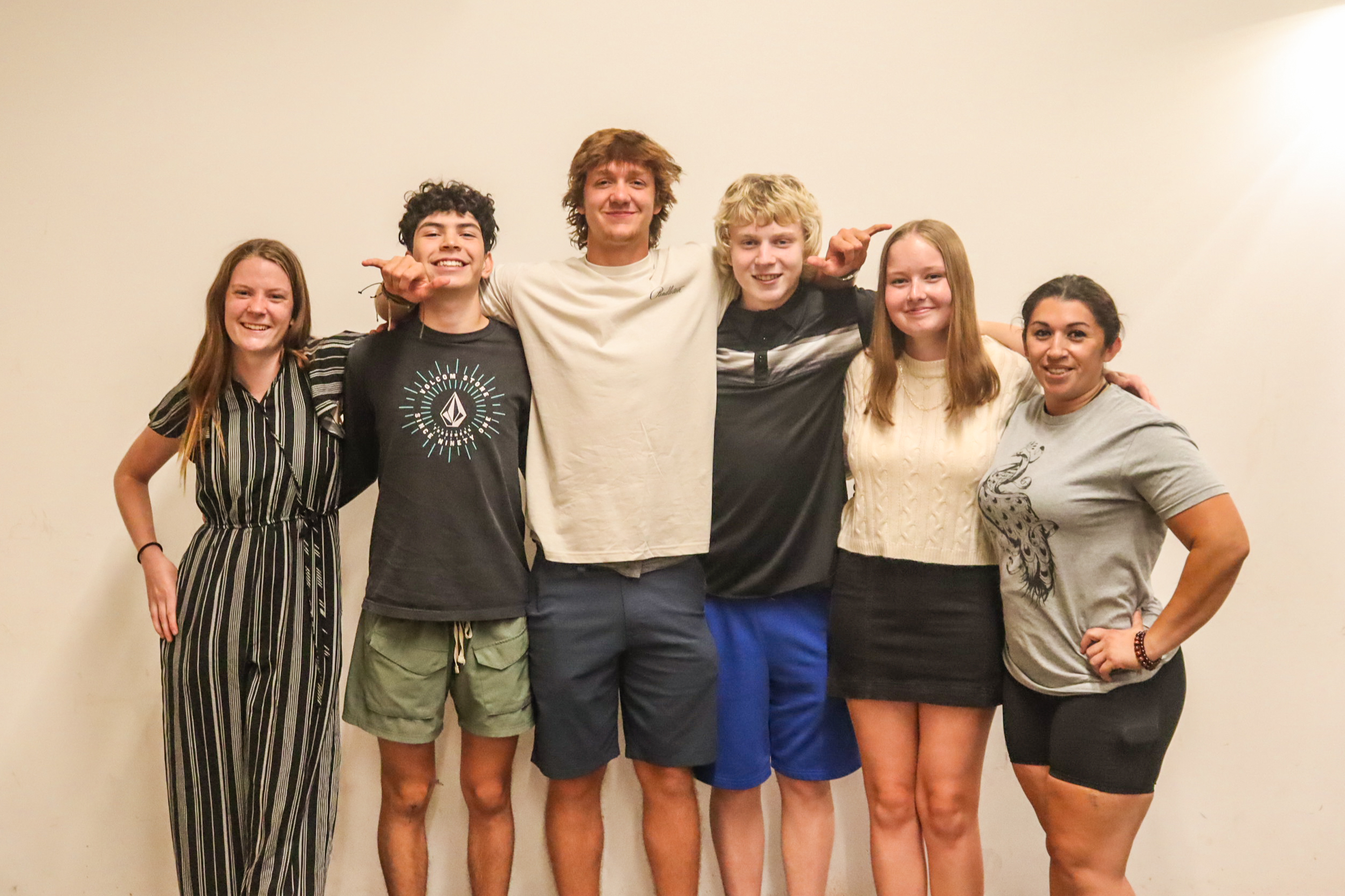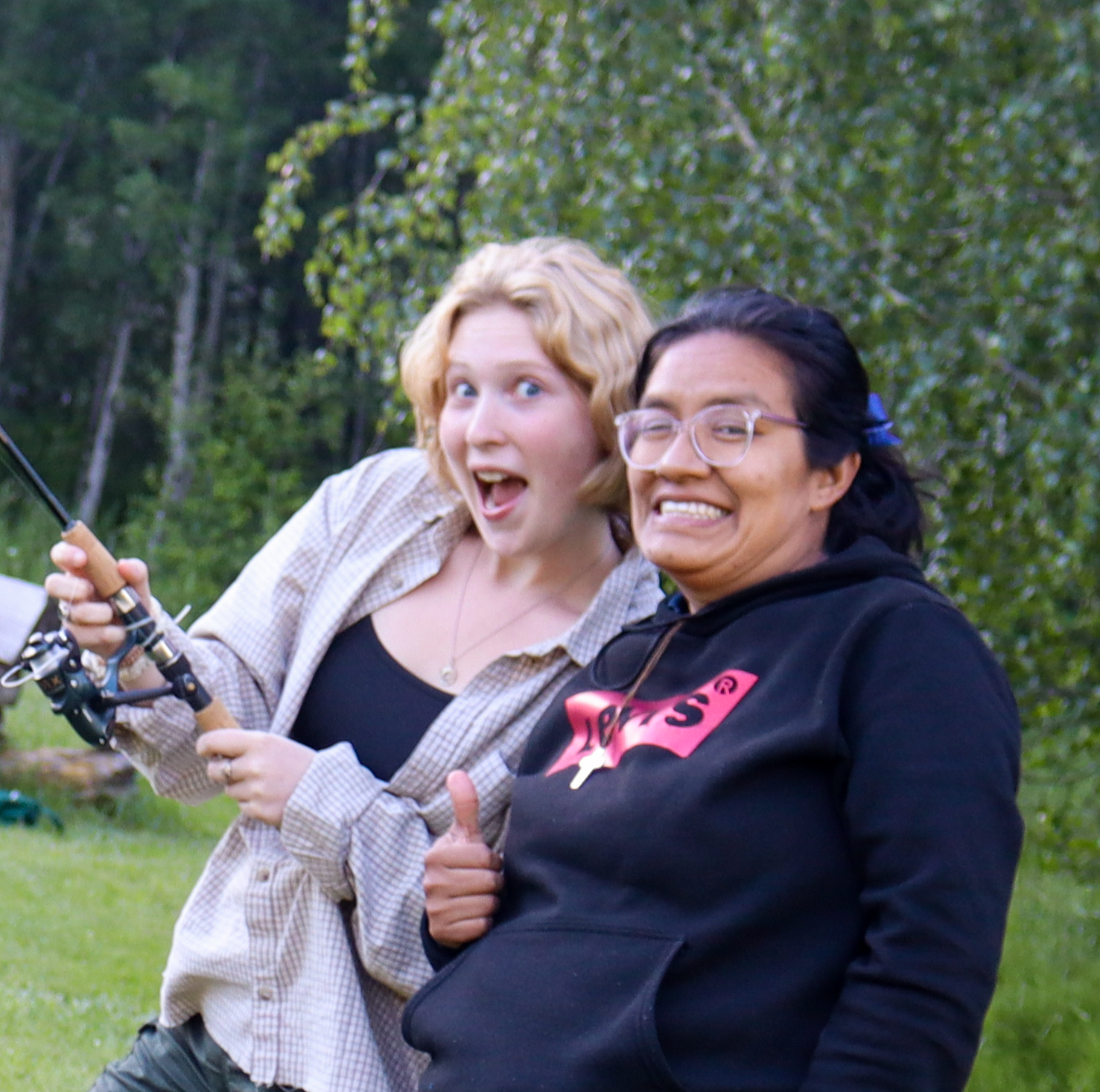 Lazy F is hiring a group of phenomenal young adults to form our 2023 summer camp staff. Together, they will make the magic of camp happen for kids from far and wide in our overnight programs, as well as our Kittitas County kids in need of a summer outside with peers. We hire staff who desire to play hard, work hard, and serve hard as positive role models for our campers in the Christian community we create here.
Camp is more than a paycheck. It is a real opportunity for personal and professional development. Our staff set goals for themselves each summer. We train and coach to those goals and celebrate success as it comes.
We hope you decide to get paid to play and grow with us this summer. If a full summer of work is not in the cards for you this year, we would be happy to discuss volunteer opportunities or employment in future summers with you.
Counselor/Support Staff
Job Description:
We hire most of our summer staffers to serve in the counselor and support staff position. As counselors these staffers are directly responsible for the safety, supervision, growth, and fun experience of our campers. They guide campers through the day, teach faith and values in a hands-on way, and participate in the fun the campers are having.
Some people applying for this position will take on the role of support staff. Support staff are the extra hands—and brains—that help get the behind the scenes of camp done so that the magic can happen. They also provide break and time-off coverage for counseling staff. Because every day at camp is a new adventure, support staffers should expect the unexpected and be ready to help out in any way that they can. 
This position is paid $450/week.
We are hiring staff to work from June 12th to August 30th, 2023. The first two weeks on site is our staff training period. On-site housing, as well as meals, are provided throughout the summer!
We understand that summertime is a limited resource. We can accommodate reasonable requests for time off.
You can scroll to find our FAQ section.
If you have any additional questions, we would love to help. Reach out!
What are the minimum qualifications to be on staff at Lazy F?
For all summer staff positions, we have these minimum qualifications:
Be 18 years of age by the end of staff training.

Have a positive attitude and optimistic outlook about working with children.

Be willing to be coached and trained.

Speak English at a conversational level.

Maintain a supportive attitude toward the United Methodist Church.

The willingness and ability to work on a team.

The ability to traverse stairs and uneven terrain, to live and work in varying weather conditions, to hike up to four (4) miles in steep terrain, to move up to 30 pounds of luggage or supplies to the bed of a pickup truck, and to reach, climb, grasp, push, pull, reach above and below shoulder level, squat, and bend.

Willingness to spend long hours supervising campers.

No criminal background, positive references.

Finally, applicants should be able to maintain their well-being and a positive attitude while working outside for all or most of the day.

The Day Camp Coordinator and Overnight Camp Coordinator position also carries the following requirements:

Be at least 21 years of age.

At least 6 combined months of childcare/camping experience.

Excellent written and verbal communication skills appropriate for parent communication in the camp setting.

A highly qualified applicant for Day Camp Coordinator and Overnight Camp Coordinator will also possess the following:

Knowledge of safe foodservice practices and the ability to assist foodservice staff when needed.

Experience with a variety of administrative computer/mobile applications and the ability to learn new applications quickly.
A desire to see others at Lazy F grow in the role they find themselves.
How much do summer staff get paid at Lazy F?
Counselors are paid $450 per week and should expect to be on the job for the majority of each camp week. This will include sleeping nights in campers' cabins during overnight camps, depending on your role for the week (day camp staff/overnight camp staff).
The Day Camp Coordinator, Overnight Camp Coordinator, and Program Specialist are paid $600 per week and should expect to be involved with the program on a daily basis. They will take up responsibility of their various duties, while filling in where others may need help in the morning, evenings, and various times throughout the day.
Staff training will be paid for. Training happens the first two weeks of employment (June 13th-24th). This time consists of structured hands-on learning sessions to familiarize yourself with all-things Lazy F and set everyone up for the awesome summer ahead. There's a lot of fun to be had during this staff bonding time of learning and laughing together!
Staff are provided with breakfast, lunch, and dinner every day of camp throughout the summer.
Summer staff do not receive any paid time off. If you do require time off during the summer, that can be arranged during the hiring process; however, you will not be compensated for that time.
Staffers receive their pay for the month by direct deposit on the 25th of each month.
What does the weekly work schedule look like?
Great question. Our counseling/support staff's program assignments will fluctuate weekly. Some weeks you may be working day camp, and other weeks you may work overnight camp. We will always take your preferred program into consideration when scheduling!
Many of our overnight programs run from Sunday afternoon through Friday morning. Counseling staff spend the nights with their cabin group, and receive a two-hour break period every week day.
Many of our overnight programs run from Sunday afternoon through Friday morning. Counseling staff spend the nights with their cabin group, and receive a two-hour break period every week day.
Day camp staff will work during the day (7:00am-5:30pm) they will get one hour off during their work day, and one hour off after dinner then they will join our support staff team, clean up, and prepare for the next day
Saturdays are everyone's day off. Overnight camp arrivals begin on Sunday afternoon, so those assigned to overnight should be ready to welcome their campers at that time.
I'm not a Theologian/Methodist/Protestant/Christian/Religious. can I still work at Lazy F?
Resoundingly, YES! We only have two requirements of our staff with regard to faith and belief.
First, we ask that you hold a positive attitude toward our ministry at Lazy F and the ministry of the United Methodist Church. Our goal at Lazy F is not to indoctrinate our campers in the minutiae of Methodism, but it is rather to love as Christ has loved us and connect campers to the greater, global church.
Second, we don't expect our staff to be theologians. We do require staffers to engage with our curriculum and share what they have learned about it with our campers. We will train you in our curriculum. We will help you learn how to navigate difficult questions. Most importantly, we have pastors on site who are a resource. You don't need to have all the answers; it's okay to say that you don't know!
At the end of the day, we believe that God's Will and Way are greater than our own. If you're unsure whether or not Lazy F is right for you, but feel called to apply, we will prayerfully consider the opportunity with you.
I live in another region of the USA or in another country. Do you accept applicants in situations like this?
Yes! We are excited to welcome you from wherever you are coming from! We provide no cost housing on site for the whole summer for our counseling staff whether you are coming from near or far, we are excited to have you this summer!
How do I know I will be a good fit for the Lazy F staff?
Consider these words from Alex, our former program director:
"I started at Lazy F in January 2020, without ever having served on summer staff or attended Lazy F as a camper. The staff and community surrounding camp have been so welcoming. Summer staff are some of the most open and engaging people. You'll easily make connections on staff as long as you're willing to have fun and play a few board games. I strongly believe that Lazy F is one of the most inclusive places I've worked—in the real sense of the word inclusive—and I don't see that changing any time soon."
Where exactly is Lazy F?
Lazy F is tucked into a beautiful canyon in the foothills of the Cascade Mountains in central Washington. We're about two hours from Seattle, 45 minutes from Yakima, and 20 minutes to downtown Ellensburg. Our location provides for access to shopping, dining, nature, and tourism on the weekends or breaks.
What is the staff housing arrangement?
Summer staffers are provided with on-site housing for the duration of their employment. Lodging is provided in our staff cabin, which includes beds, bathrooms, and a common space. Staff can store and prepare food in our staff lounge which features a full kitchen.
Counseling staff actively working overnight camp will be required to stay the nights with their campers as their cabin leader.
Apply for Lazy F Summer Staff
Click below to visit our staff application portal!