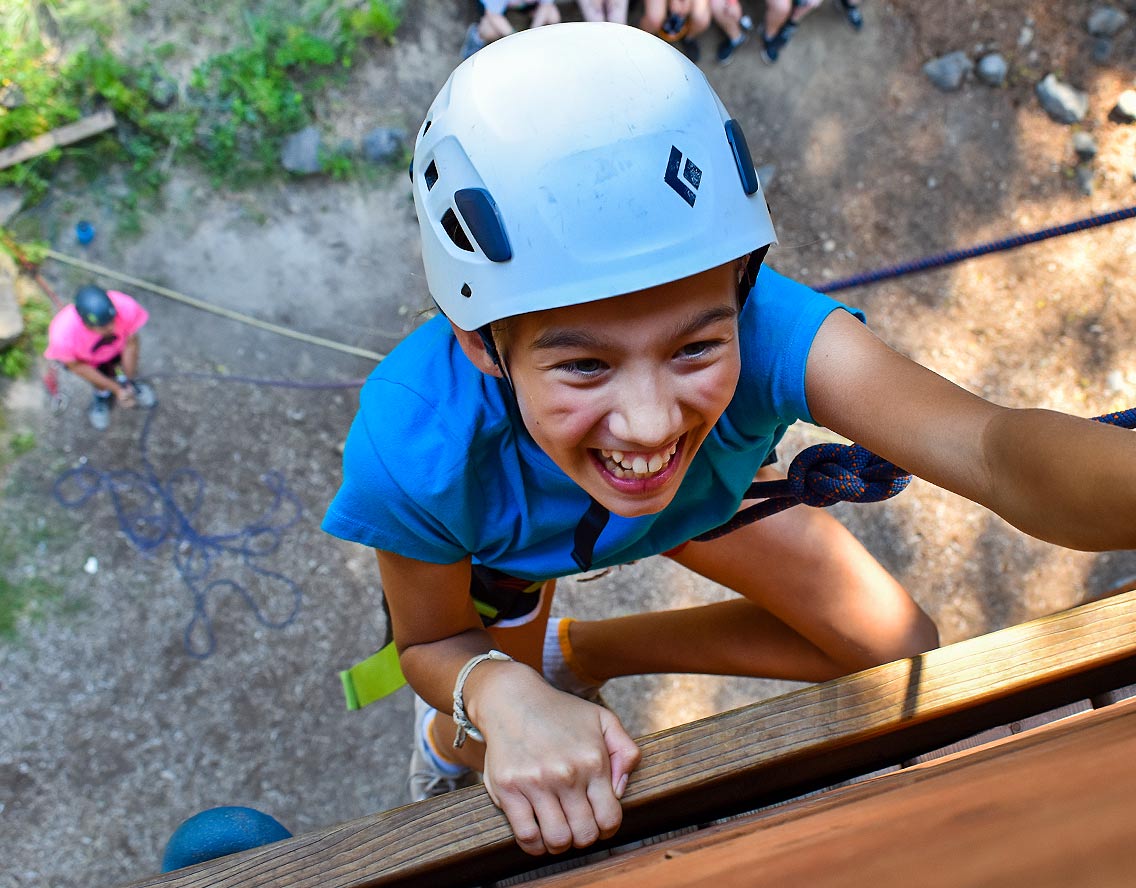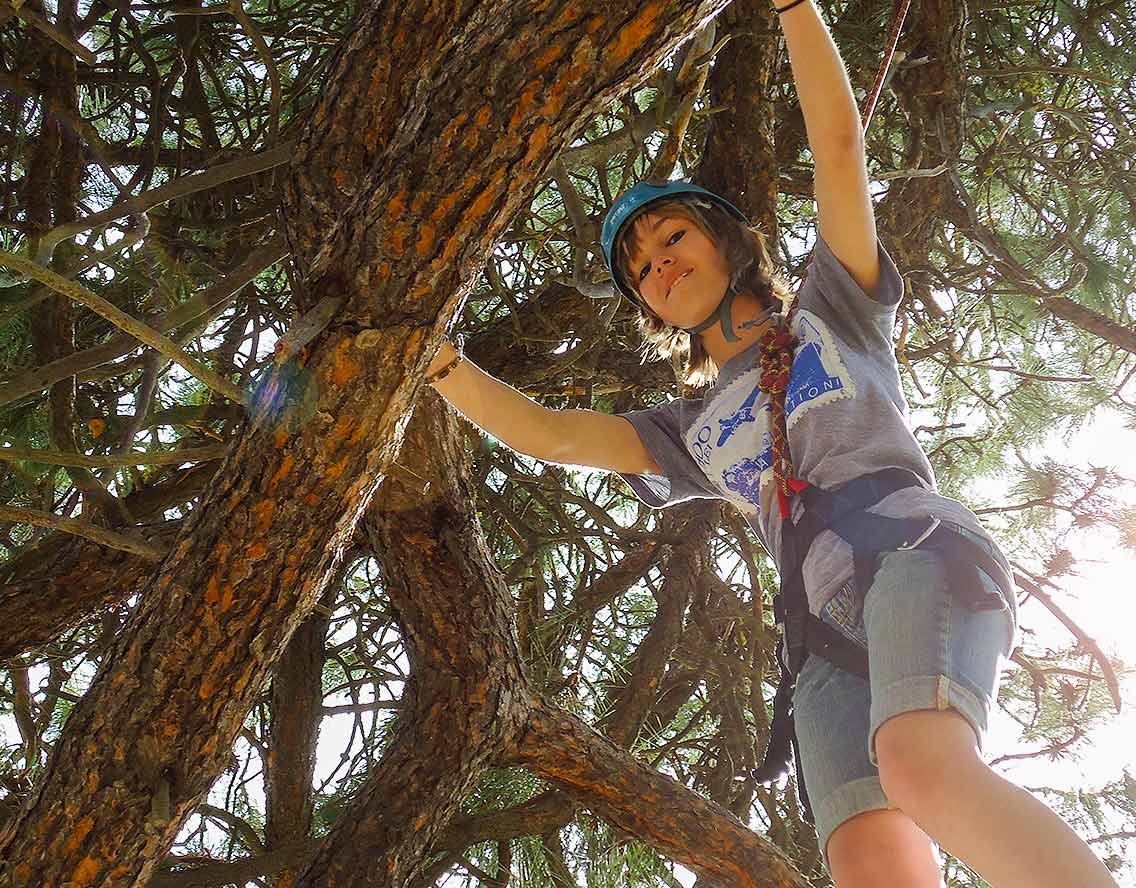 During your stay, we would love for you to take advantage of the many camp activities that we offer on site. We have activities that will enhance any experience. Some are self-directed, others need to be facilitated by our staff. All of them are fun!
Here's what we have to offer:
Year-round activities:
• Recreation barn with basketball, ping pong, foosball, air hockey,
   and billiards
• Two large fields for soccer, football, frisbee, wiffle ball, snow games, etc
• Campfire use (when permitted)
• Craft cabin
• Board games available
Warm-weather activities:
• Challenge course, zip line, and climbing tower
• Archery
• Gaga ball
• 4 miles of hiking trails
• Catch and release fishing in the pond (bring your own equipment)
• Inner tubing in the creek
• Labyrinth
Winter activities:
• Inner tubing down our tubing hill
• Ice skating
• Snowshoeing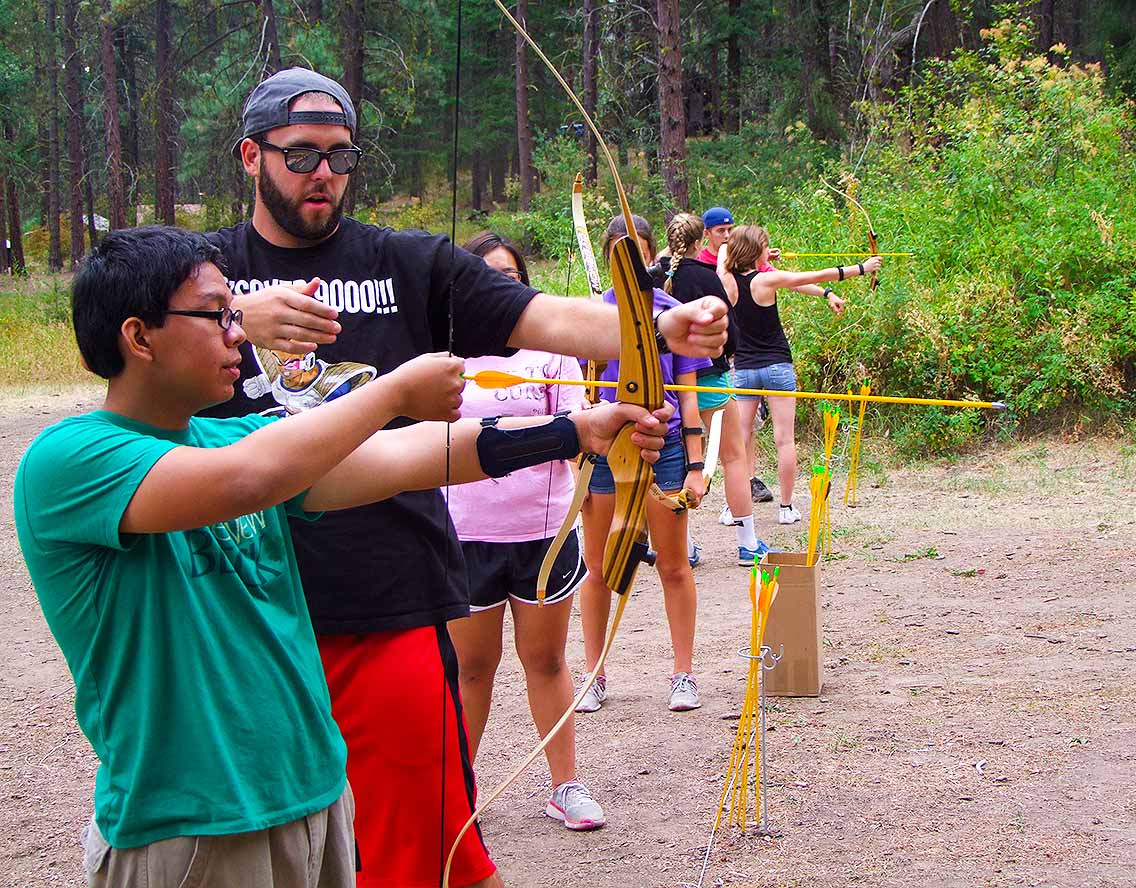 Lazy F's challenge course is an ideal environment for teams to challenge their communication, increase their synergy, and experience shared success. Our staff are trained to safely guide your group through a series of challenges and process the experience in a productive way. The challenges are developed for each group as a mix of field games, activities, and initiatives; low to the ground challenge elements; high off the ground elements where participants are safely on a rope; the climbing tower; and the zip line. If you want to see your team thrive, please contact us for a consultation. We will gladly work with any group—youth or adult, religious or secular, sports team or leadership team. The list goes on.
We also offer our challenge course, zip line, and climbing tower in a format that is primarily for recreation if you are not seeking a full team building experience.
Experience the canyon. play, pray, and grow.
These activities will supplement your stay with us at Lazy F. Let's work together to see how your group may have a wonderful experience playing and growing in the Manastash Canyon.