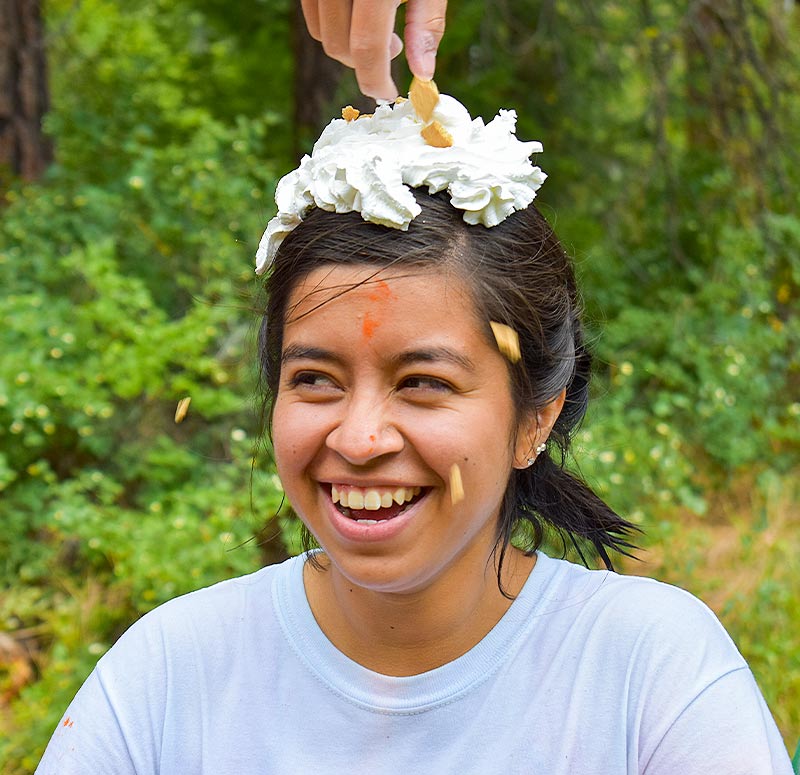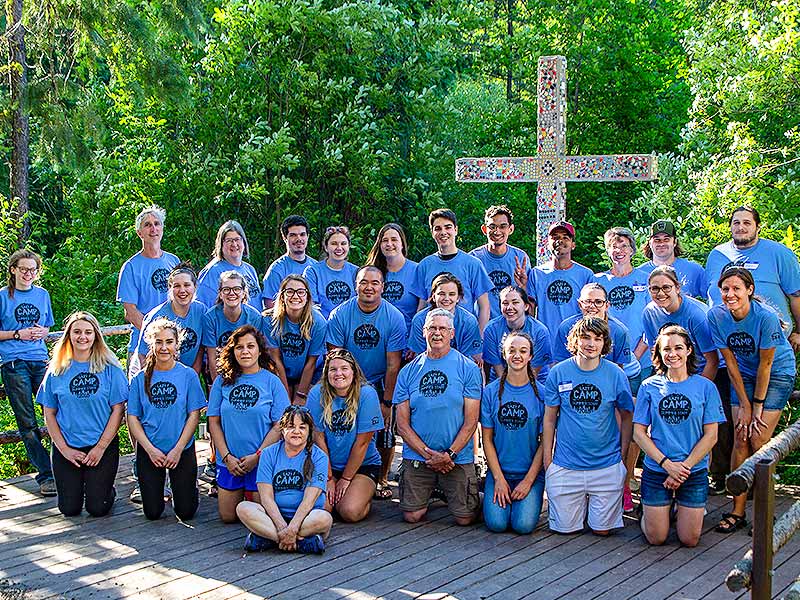 We take great pride in working hard to make the work experience at Lazy F Camp and Retreat Center fulfilling and enjoyable. There are tons of jobs out there, but we want to find folks who are a great FIT for what we need to provide a great experience for our guests. Most of the time we have staff members who stay for a healthy period of time and continue to work for us in a variety of roles.
The hours may be long, the work hard, and you will likely be tired after your shift. If this is not your thing, please don't apply. We need people who are willing to work and will pitch in with other staff members to serve our campers and guests in a positive way. We are all about building a positive work team who likes what they do and loves to share joy with campers and guests.
The "apply now" button will direct you to our CampBrain login page. From there, create or log in to an existing account to get started!
We would love to have you be a valuable member of our Kitchen Crew. In the summer we hire about eight people for this team to fulfill the extremely important task of serving our campers and guests delicious meals. Non-summer months are typically weekends and fewer staff. We want people who are willing to work hard, but have fun and get along with our staff and guests. Typical responsibilities include meal prep, baking, cleanup, washing dishes, and interacting with guests.
Clean and well kept buildings are important! This small group will vacuum, clean bathrooms, mop floors, empty garbage, sweep and organize spaces. The shifts are usually 2-4 hours in length in the summer Fridays and Sunday to clean in between group use.
If you have any questions, we would love to help and chat: 
Challenge Course Coordinator
This is a critical member of our team and a great opportunity for the right person.  This part time position is from March until about November with limited time in the spring and fall and up to half time in the summer months.  This person will oversee our challenge course program by training and supervising staff, coordinating use of the course, promoting use, inspecting and maintaining equipment and elements, and facilitating groups.  Previous challenge course experience and work as a facilitator is required.
We would love to talk with you to see if we would be a great fit as you search for employment.