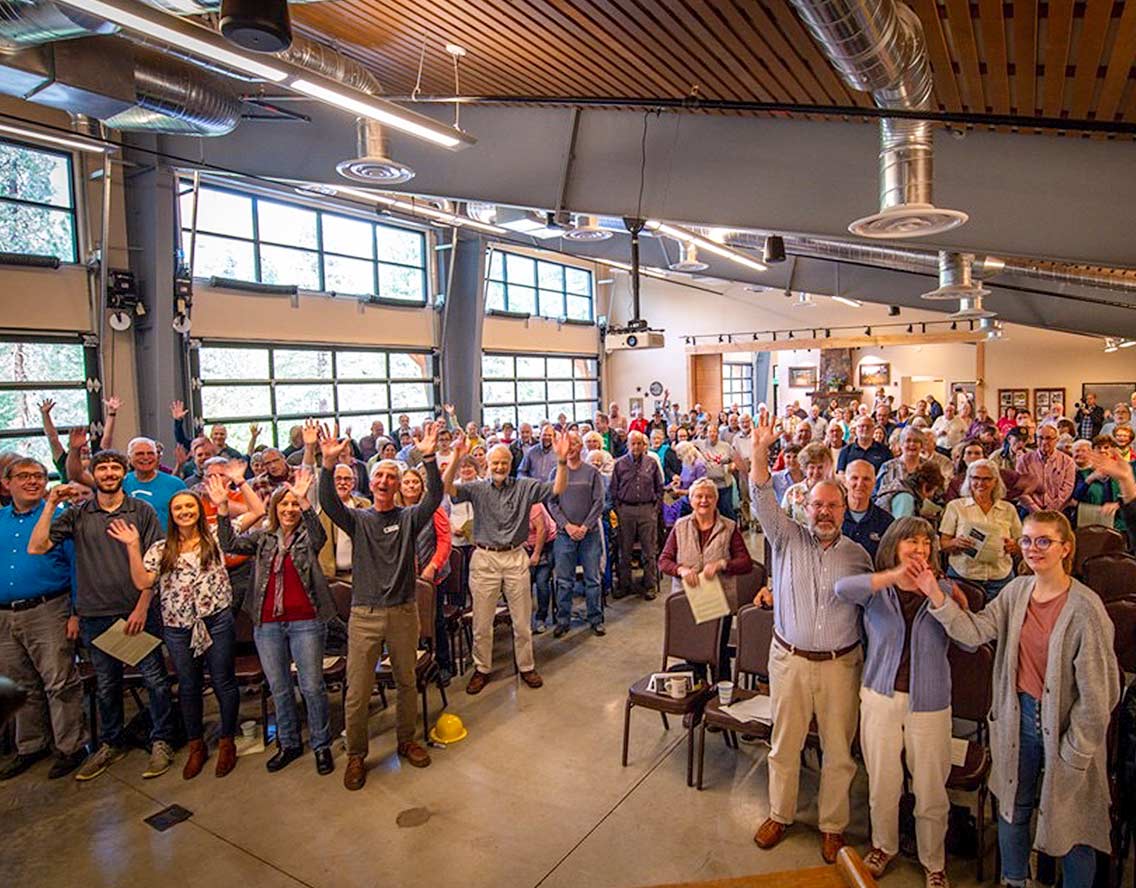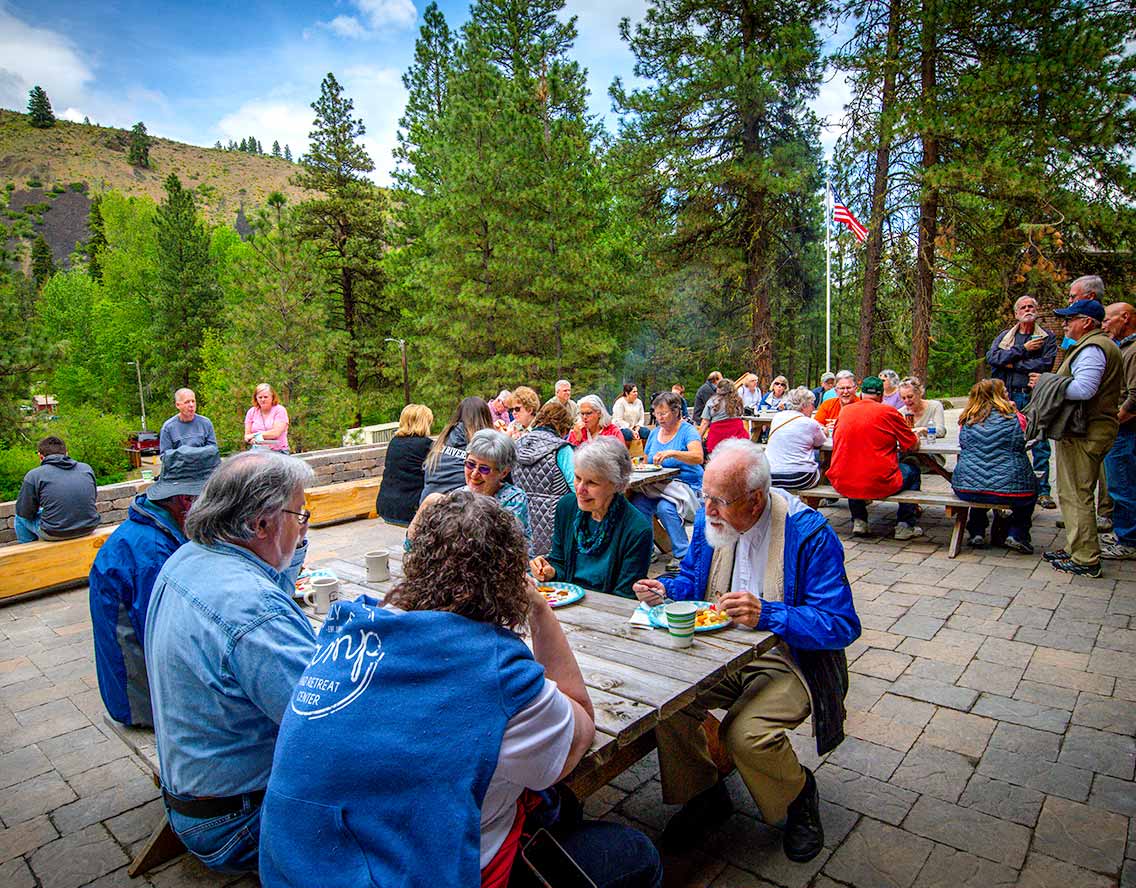 From our initial communication with you to the time you let us know that you would love to come back again, our promise to you is that we will work together in this retreat process. We truly believe that we partner with each and every group we are fortunate to serve. We work hard to provide clean, comfortable buildings, great food, and exceptional service. Our staff feel blessed to live and work in this beautiful canyon. We are committed to our mission and love to share all things Lazy F with our guests.
In 1937 our founders looked all over the eastern side of the Cascades for a location for the Lazy F Ranch. They settled on the Manastash Canyon near Ellensburg. It is amazing that the location they selected is still convenient for many in our region and a place that people treasure for a variety of reasons.
We are an easy drive from most parts of the Pacific Northwest, just 20 minutes from I-90 near Ellensburg. Our setting among the basalt cliffs of the Manastash Canyon is unique and spectacular. Driving the last 10 minutes into the canyon provides an opportunity to release the tensions of the outside world. On our property we have a great balance of vegetation, including pine and fir forests, open grassy playfields, a healthy riparian zone along the creek, basalt cliffs, and steep, forested hillsides. Finally, we see four distinctly different seasons at Lazy F. Snow in the winter, blooming flowers in the spring, hot and dry summers, and colorful falls. No room for weather monotony here!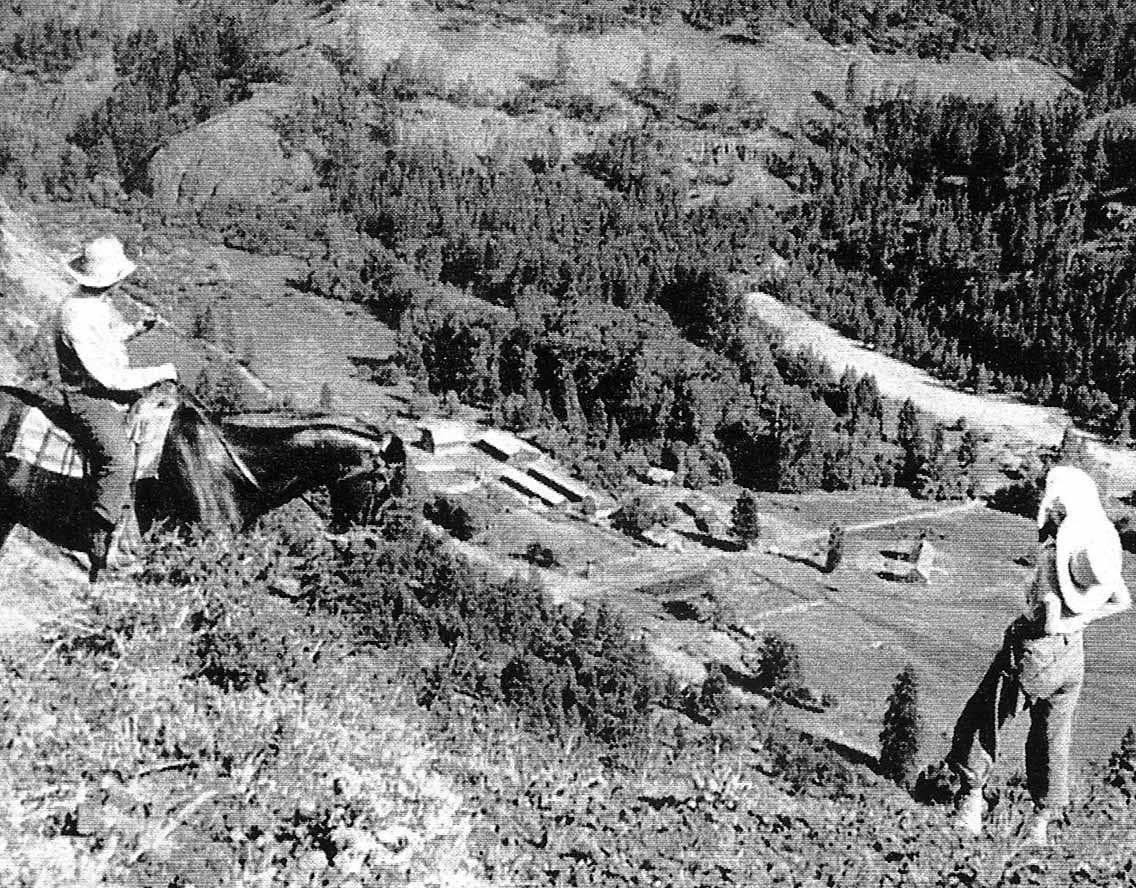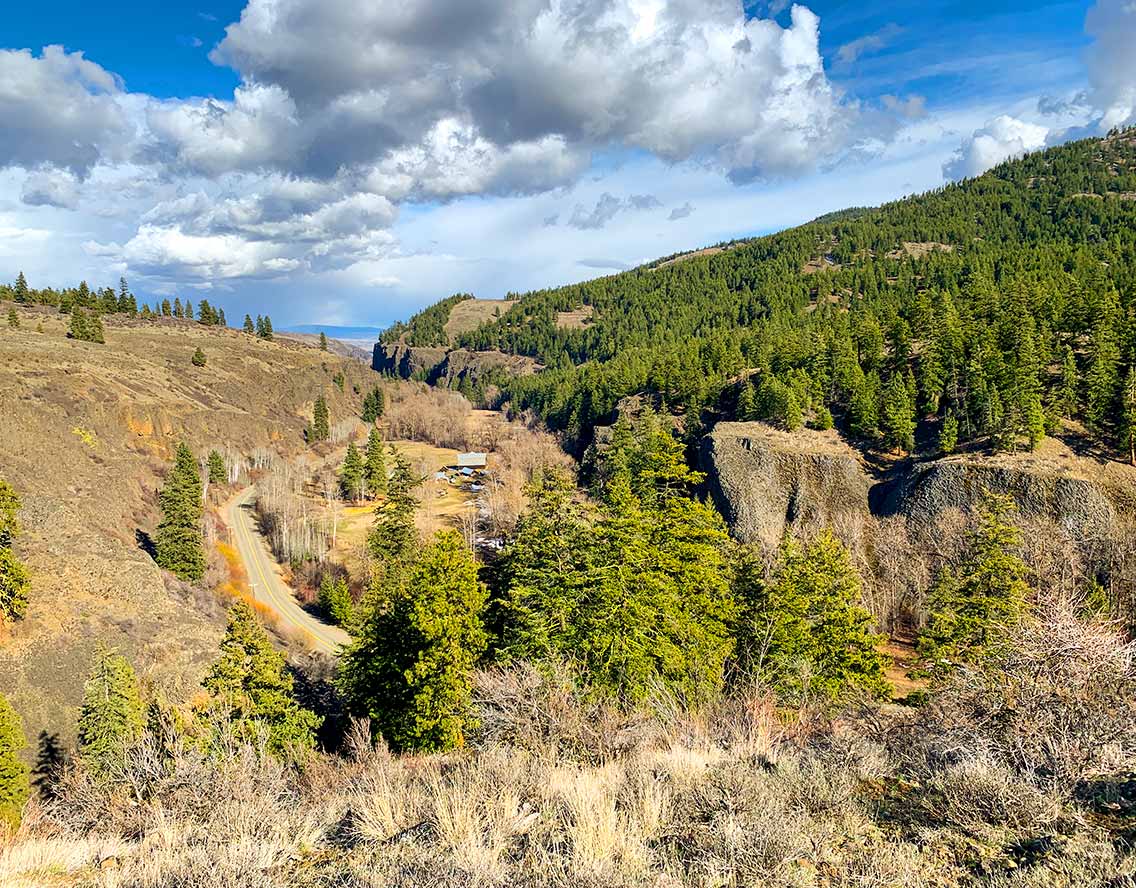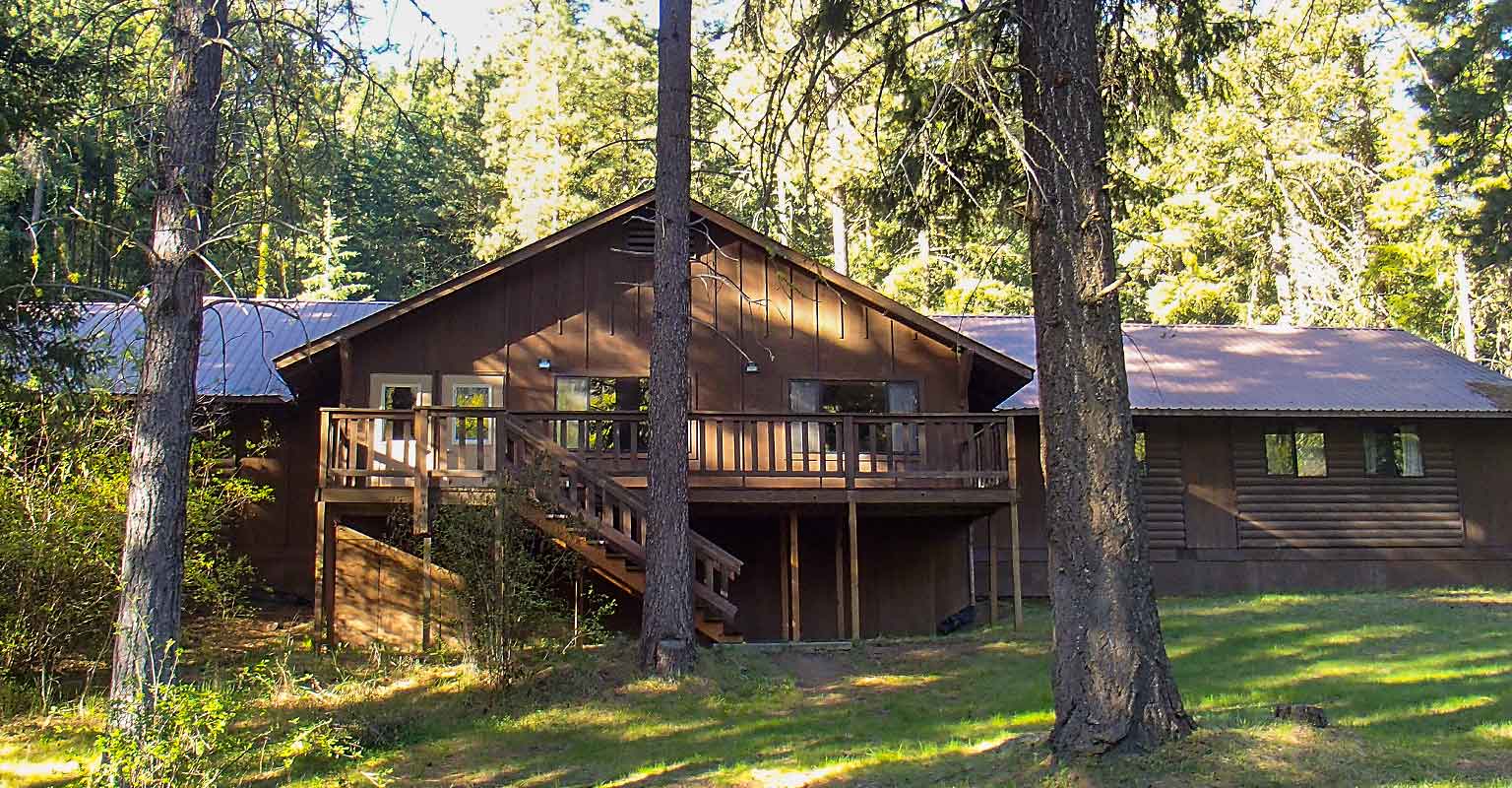 The founders of the Lazy F Ranch got it right when selecting our location, and also when constructing the facilities. We have a wonderful mix of historic, functional, and well-maintained buildings from the dude ranch days to newer facilities providing the conveniences you expect.
The layout of our buildings provides clustering of buildings into functional groupings. Most weekends we have several groups on site simultaneously, engaged in their own activities most of the time, but gathering for meals together. Other weekends we have one large group on site. The variety of building styles allows for people to choose buildings that best suit their needs.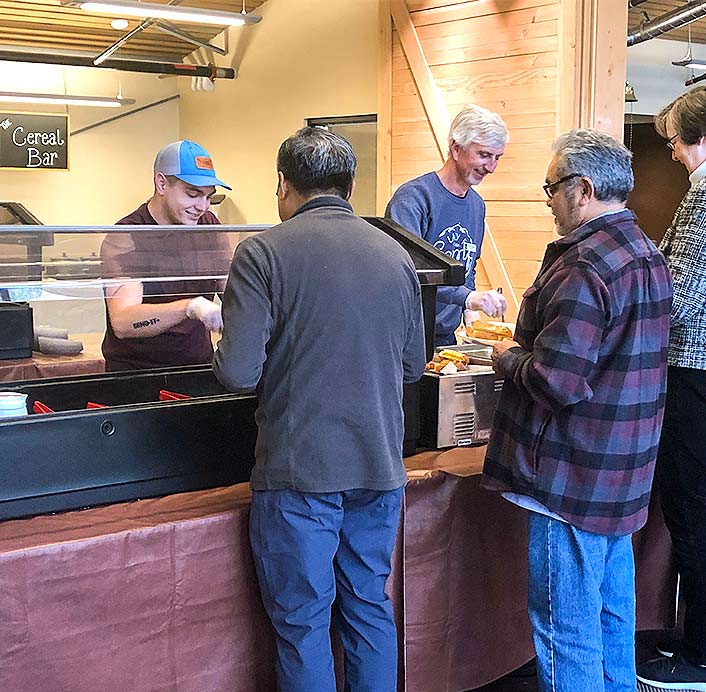 Sharing a delicious meal and conversation around the table in the new Manastash Lodge with gorgeous views is a part of the experience at Lazy F Camp and Retreat Center. We consistently provide quality meals that are appropriate for your group served buffet style. If you like, we will work with your group leader to determine the menu for your stay. The data tells the story—last year we provided meal service for 96% of our groups!
Lazy F Camp and Retreat Center is available for use by non-profit organizations, family reunions, summer camps, and weddings. Our rates are based on the number of nights and meals per person. We also consider the building utilized, time of year, and type of group. We strive to keep our rates affordable so all may participate. The typical rate for two nights and five meals for a weekend is about $135 per person. Not bad considering you will pay more staying at Motel 6 and eating at McDonald's! Discounts are available for family reunions, United Methodist organizations, and military and first responders. Contact us for specific rates for your group.
To see how Lazy F may fit the needs of your group, complete the form after going to the link below, or—if you are old school—talk with Melissa, our Administrative Assistant at (509)-962-2780. We will then talk through topics like the size and type of your group, possible dates, meals, and what you will be doing during your stay. There is potential to hold a date as a tentative reservation where there is no agreement or deposit. To lock in the date, you will return the agreement we generate and a deposit (depends on the size of the group). Six weeks before the retreat you will pay a 25% advance payment. The final bill will be due a month after your stay.
Additional Information and FAQ
Free activities on site
Recreation barn with basketball, ping pong, foosball, air hockey, and billiards
Gaga ball
Four miles of hiking trails
Catch and release fishing in the pond (bring your own equipment)
Inner tubing in the creek
Two large fields for soccer, football, frisbee, wiffle ball, etc
Labyrinth
Campfire use (when allowed)
Craft Cabin (you provide supplies)
Board games in select buildings
Inner tubing in the winter
Activities at additional cost
Archery – $30 per hour for a group of 10
Crafts – $30 per hour when we provide the staff and supplies
Zip line – $150 per hour for about 20 people
Climbing tower – $50 per hour for each multiple of 6
High course elements – $100 per hour for about 10 people
High and low challenge course experiences tailored to your group
Ice skating in the winter – $50 per hour for the group (we have about 100 pairs of skates)
Snowshoeing – $50 per hour for the group (we have 12 adult and 12 child-sized snowshoes)
Meeting Spaces
Upper Lodge – 130 with chairs in rows, beverage center, audio visual opportunities, bathrooms
Lower Lodge – 100 with chairs in rows, built-in audio/visual system, beverage station, bathrooms
Manastash Lodge – 192 with round tables and chairs, 200+ with chairs in rows, state-of-the-art sound and video system, two beverage centers, five glass restaurant garage doors, bathrooms
Mack Cross View Courtyard – outdoor meeting space adjacent to Manastash Lodge on two levels, available non-winter months with benches, picnic tables, and electrical outlets
Skyline – 25 with chairs in rows, screen, portable audio/visual system, beverage station, couches and chairs, gas fireplace, outside deck
Ridgeview – 40 with chairs in rows, portable audio/visual system, full kitchen adjacent, couches
Trading Post – 25 with chairs in rows, portable audio/visual system, full kitchen adjacent, couches, wood burning fireplace
Craft Cabin – three tables with benches for arts and crafts or informal presentations
Lower Barn – 20 with chairs in rows
Outdoor Chapel – 100 on built-in benches, 150 with additional benches, deck with electrical outlets, altar, cross, view of the forest, ridge, and sounds of the creek
Main Campfire – 100 on built-in benches, small stage with cross, overhead light
Hidden Chapel – campfire for 20 on benches in the woods
Tepee Village – outdoor meeting space for 10 around campfire circle
We hope you can visit us in the Manastash Canyon to play, pray, and grow! It would be our pleasure to partner with your group and envision what your stay could be at Lazy F Camp and Retreat Center.